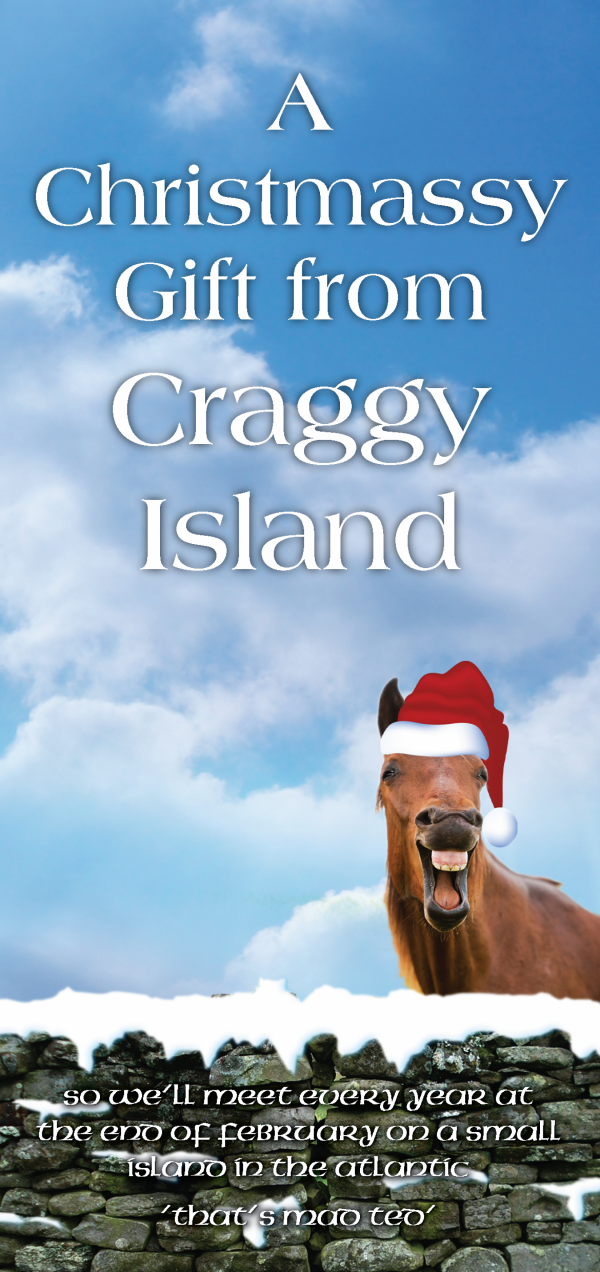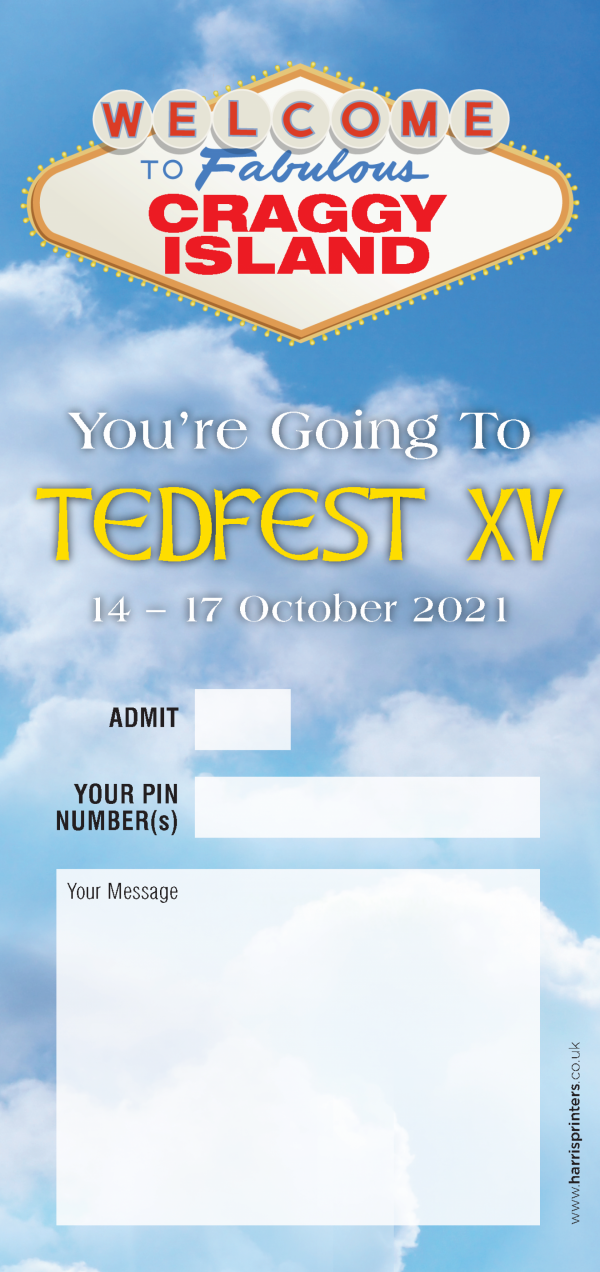 The Gift Voucher purchases entry to Tedfest 2021. On arrival at Tedfest the Gift Voucher will be exchanged for the security wristbands required to gain entry to events and venues.
Accommodation is not included. All accommodation on the island is set aside for ticket holders. When you purchase the Gift Voucher(s) you will also receive a full list of accommodation available. Your Gift Voucher will have the individual PIN Numbers(s) required to reserve accommodation.

Tedfest 2021 Gift Vouchers are €160 per person plus €3.60 Booking Fee. Refunds cannot be made after the Gift Vouchers have been issued however in the event that Tedfest 2021 is cancelled or postponed full refunds will be made.

Gift Vouchers, with individual PIN Number(s), will be sent out by post so when booking using our Paypal system please give the address you wish them to be sent to.
To purchase please follow THIS LINK
careful now.